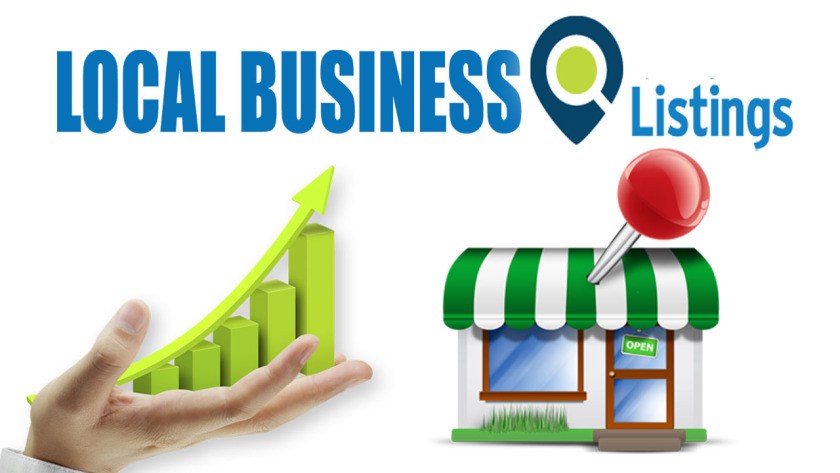 Listing your business in local business listing websites is a great way to increase your business online visibility, reputation, and branding. Local business listing websites help a business to get more traffic from its target customers. If you are visible in front of your target customers, you will get more traffic and leads.
Adding your business to an online business listing directory is one of the best SEO strategies for small businesses as it will positively impact your business ranking on search engine websites such as Google, Bing etc. Aside from referral traffic, posting your business with appropriate points of interest for your business or an organization can give help your potential keyword positioning also.
There are numerous quality business listing websites that have premium memberships however we have tried our best to give you the free quality listing of business listing sites in Nigeria.
1. Google My Business.
Take charge of what people see when they search for your business. Getting on Google My Business can increase your chances of showing up in Google's Local Pack, Local Finder, Google Maps, and organic rankings in general.
Google My Business gives you the tools to update your listing, build a website, and engage with your customers from your phone, tablet or computer. Qualifying local businesses can also claim existing free listing on Google and include information about their company, like their address, phone number, business hours, and types of payments accepted.
2. Facebook Business Page.
A Facebook business page is a free public profile you can create for your local business, brand, or product. Similar to your personal Facebook account, you can use the Page to promote your business or products by posting status updates, links, event announcements, comments, or photos and videos.
Facebook also allows users to list local business or brand to FB pages. You can publish your local business on FB and also get some good reviews from your customers. Facebook reviews also appear in the right sidebar of Google search.
3. VConnect Nigeria.
VConnect helps you hire local professionals for all your service needs. From repairing your car to planning your wedding, the platform connects you with the best service businesses to get things done.
VConnect is committed to making a meaningful impact through continuous innovation to meet the dynamic needs of SMEs and empower users by creating a system that delivers better value through easily accessible information and connections with the right service businesses.
4. Business List.
Business List Nigeria integrates all the best services and businesses in Nigeria into an easy-to-use, searchable database with a user-friendly and stylish interface. The platform helps you look into the Nigeria business world with confidence and style.
Listing your business on Business List website will give you the online presence and visibility you need to attract more customers online. The platform is completely free and you don't need to pay any money to get listed.
5. Connect Nigeria.
ConnectNigeria.com makes it easy for you to find businesses and places. Whether it's the nearest amala joint, a bank branch, a restaurant or an embassy. You can find it on ConnectNigeria.com fast and easy.
ConnectNigeria.com's mission is to organize Nigeria's information, making it easy to find and easy to use. If you want to get some free publicity for your new business, ConnectNigeria.com is the right place to be.